About midnight 03/04.03.2018
Ant:*While in call*"Oh yes, we're on call".
Ant: "BoomCat Go boom and eat a lot of trash".
later, on the actual fourth of march(04.03.2018:
While on a HL1 livestream. I'm wondering If I shouldn't tell and when there happen....
The tune he is trying to sing to:
https://www.youtube.com/watch?v=7kFKdgzU0ag
Also, apologies for the images, i can't seem to get them right...
Attachments: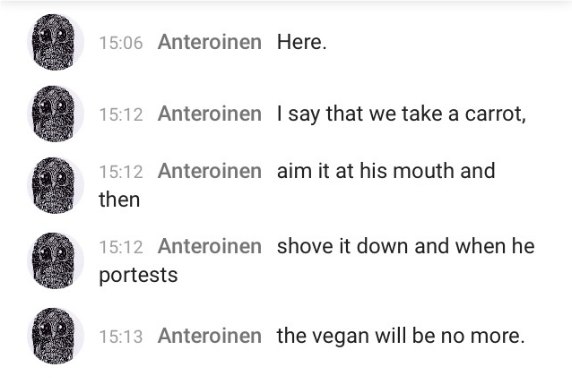 AntDetach1.png [ 109.51 KiB | Viewed 112 times ]
AntDetach2.png [ 117.58 KiB | Viewed 112 times ]

Beaver.png [ 202.69 KiB | Viewed 112 times ]