Attachment: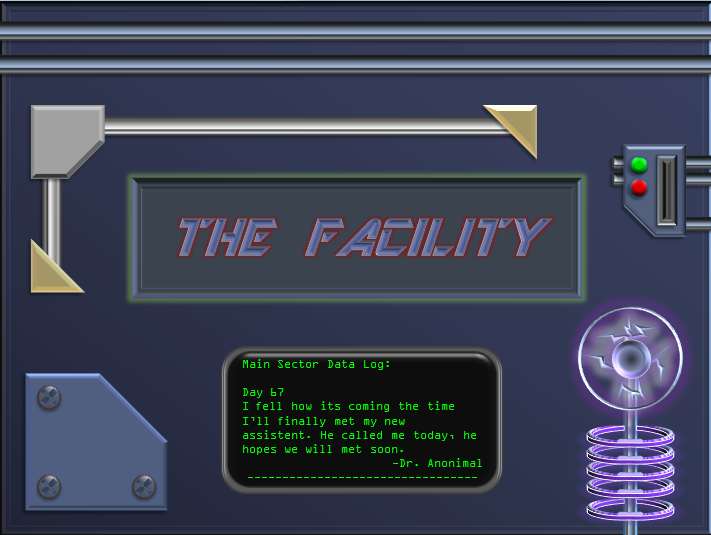 The Facility.png [ 131.98 KiB | Viewed 7402 times ]
"The Facility" is my idea for a forum quest game/story. You're Lance Robinson, a young scienctist that was hired by the facility to work as assistant for the so called Dr. Anonimal. The Facility is a strange place where the most advanced scientists work to reach new limits in the researching of everything. Sometimes, weird stuff happens in the research, and things go crazy.
Its not coming soon, I have yet to make all maps, backgrounds, characters, items and lab divices.
Also, it depends if you're interested, thats it.
Toughts?
_________________
ENIHCAMBUS: State of the Art Scanning!
✌