I am back I think...
Attachment:
File comment: Discord Discourse Discussing Submachine's Lab Portals on Discord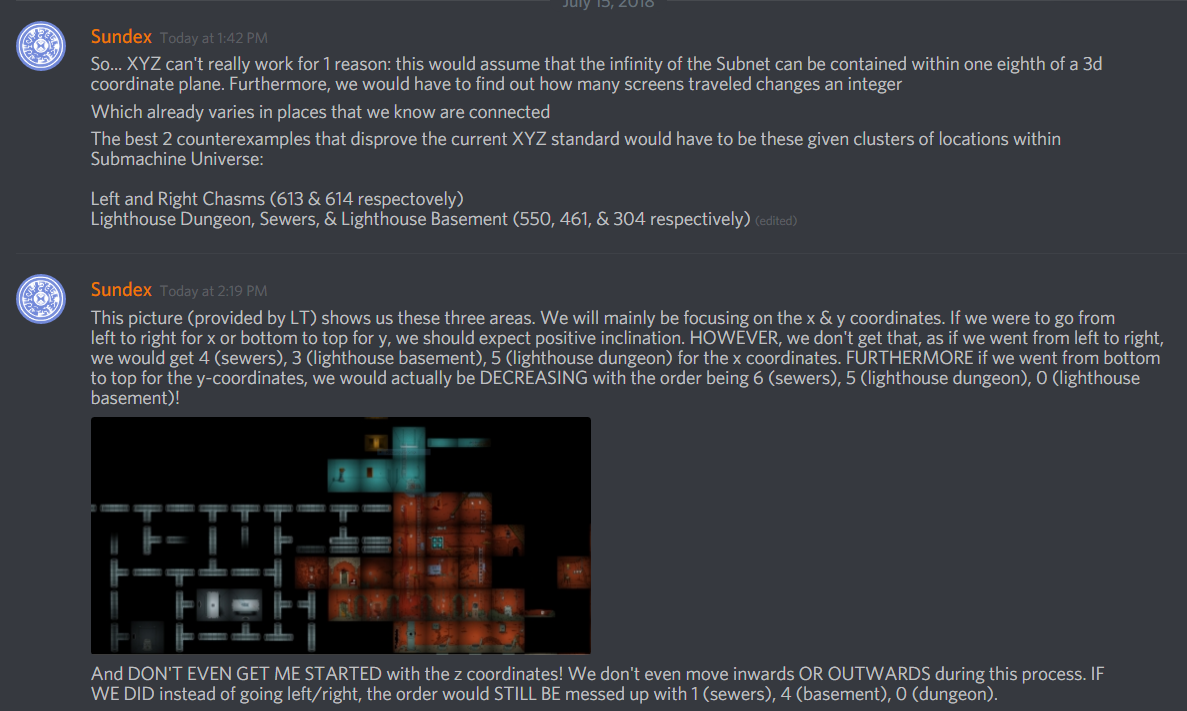 XYZ Theory.PNG [ 248.84 KiB | Viewed 1042 times ]
Also, I do believe that even if you reversed the numbers in the x & z coordinates, you would not change the output of the counter-example. It still disproves the XYZ thought.
HOWEVER, I do not have any replacement mechanic for the Lab Portals.